Devenez membre
Join Canada's only membership network focused on advancing image-guided therapy and artificial intelligence. Our network connects you to a collection of academic and industry leaders across Canada working together to advance the future of healthcare. INOVAIT membership gives you exclusive access members-only events, like our annual de découvertes INOVAIT, to network with likeminded colleagues in the sector to foster an optimal environment for partnerships, sharing, and discovery.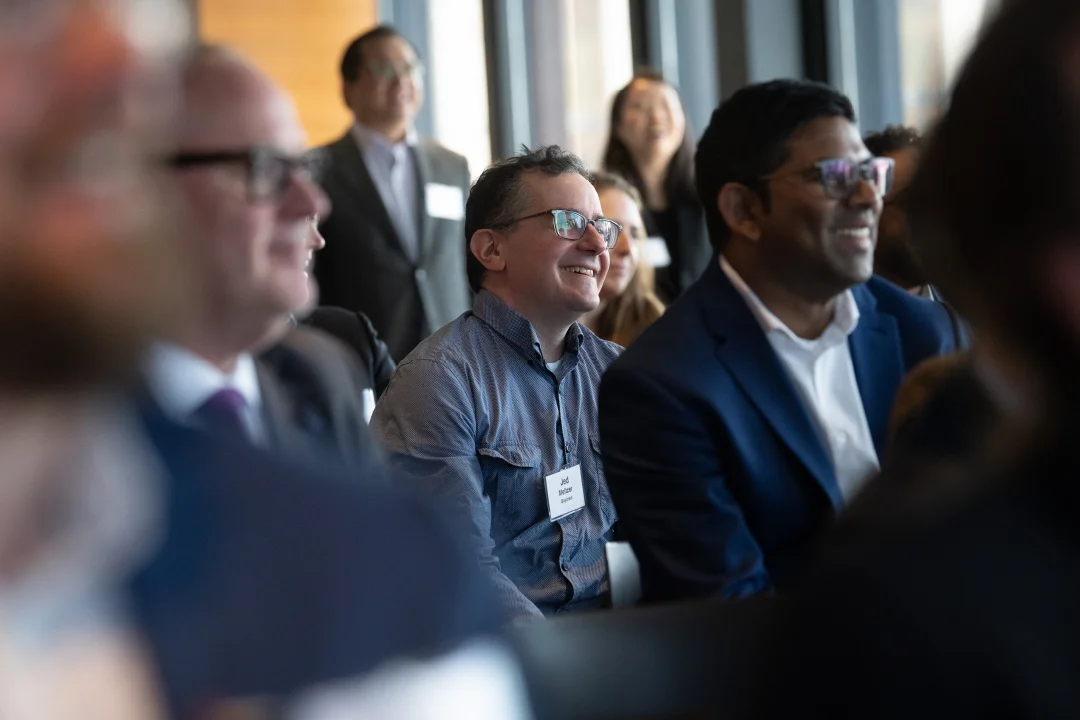 INOVAIT Member Network Map
The INOVAIT network is composed of over 80 members from coast to coast. Within the Network, members from academic or industry backgrounds are work together towards advancing image-guided therapy (IGT) with artificial intelligence and machine learning. Every month, our network continues to grow and expand, reaching new developments and new companies within the IGT sector in Canada. Don't miss an opportunity to connect with the leaders of the IGT sector in Canada! Join our membership today.